Webinar de Entrenamiento para la Estética. Reducción de Grasa

Organizer

Physical Training and Sport
La idea de este webinar es ofrecer distintas estrategias de entrenamiento para la pérdida de grasa. Sistemas de entrenamiento con base cardio respiratoria y en sala musculación.
Lecturer
Prof. Salvador Vargas MolinaEADE-University of Wales Trinity Saint David
Certification
Certificado Final de Asistencia
Physical Training and Sport
Digital Certificate
Descripción
completely online

5 lecture hours
Scientific Supports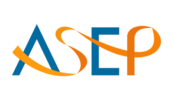 American Society of Exercise Physiologists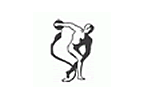 Asociación Argentina de Medicina del Deporte y Ciencias del Ejercicio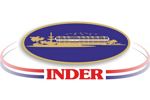 Instituto Nacional de Deportes, Educación Física y Recreación

Secretaría de Deporte, Educación Física y Recreación de la Nación Argentina
Syllabus (5 lecture hours)
If you want to know the complete syllabus, request more information in this form.
Course
5 lecture hours
01/25/2016 ↔ 01/25/2016
Webinar de Entrenamiento para la Estética. Reducción de Grasa
Prof. Salvador Vargas Molina

muy buena de gran ayuda, el webinar lleno mis expectativas excelente profesional dando la conferencia

Excelente

como todas las conferencias y cursos que estoy haciendo de esta plataforma.....excelente

toda vía no recibo esta ya que esta grabada, pero eso es lo que lo hace bueno, no tienes que esperar a que el próximo curso se abra, ademas de ya haber recibido otros talleres en vivo, son muy buenos excelentes ponencias y buenos docentes felicidades

muy explicativo y fácil de entender, importante para el futuro laboral