Webinar de Estrategias Nutricionales para el Manejo de la Composición Corporal

Organizer

Physical Training and Sport
Queremos ofrecer en este webinar,  las bases fisiológicas y bioquímicas y el impacto de diferentes estrategias nutricionales sobre la composición corporal y las formas de manipularlas.
Lecturer
Lic. Leandro Carbone, MScUniversidad del Salvador
completely online

5 lecture hours
Scientific Supports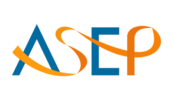 American Society of Exercise Physiologists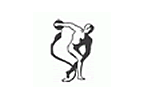 Asociación Argentina de Medicina del Deporte y Ciencias del Ejercicio

Secretaría de Deporte, Educación Física y Recreación de la Nación Argentina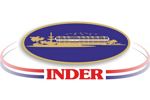 Instituto Nacional de Deportes, Educación Física y Recreación
Syllabus (5 lecture hours)
If you want to know the complete syllabus, request more information in this form.
Course
5 lecture hours
08/29/2015 ↔ 08/29/2015
Webinar de Estrategias Nutricionales para el Manejo de la Composición Corporal
Lic. Leandro Carbone, MSc

Hice un montón de cursos en G-SE y mi ultima experiencia fue nefasta, hace 1 año termine el curso Experto Universitario en Estética Corporal, el cual supuestamente expedía un Certificado de la Universidad Española y hoy en día aun no me responden los mensajes, ni vistas de que se envien el Certificado. La verdad que ya este tema me tiene agotada... no puedo creer tal falta de respeto... me canse de mandarle mensajes a Francisco que ya ni me responde, necesito saber en q instancia esta la Certificación??? Hace 1 año que terminé el curso, lo abone como correspondía y ni siquiera responden cuando voy a tener el certificado.