Webinar de la Preparación Física en el Jugador de Balonmano. Integración en la ATR

Organizer

Physical Training and Sport
El modelo ATR y la integración de la preparación física en el mismo es ideal en los deportes colectivos, y en este caso balonmano; porque permite adecuar los espacios y tiempos de entrenamiento físico, acentuando aquellos aspectos que considere el entrenador oportunos en función del momento de competición.
Lecturer
Lic. lorenzo ruiz orellanaUniversidad de Granada
completely online

5 lecture hours
Scientific Supports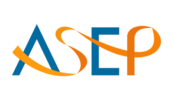 American Society of Exercise Physiologists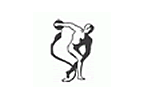 Asociación Argentina de Medicina del Deporte y Ciencias del Ejercicio

Secretaría de Deporte, Educación Física y Recreación de la Nación Argentina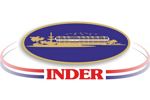 Instituto Nacional de Deportes, Educación Física y Recreación
Syllabus (5 lecture hours)
If you want to know the complete syllabus, request more information in this form.
Course
5 lecture hours
02/25/2015 ↔ 02/25/2015
Webinar de la Preparación Física en el Jugador de Balonmano. Integración en la ATR
Lic. lorenzo ruiz orellana