Webinar de Prescripción de Ejercicio en Enfermedades Metabólicas

Organizer

Physical Training and Sport
Durante la realización de este webinar tendrás la oportunidad de conocer la fisiopatología de las condiciones patológicas más frecuentes, así como valorar la importancia de la actividad física en las enfermedades metabólicas de manera práctica; aprenderás a prescribir ejercicio centrándonos en las recomendaciones actuales de ejercicio que consideramos más representativas dentro del conjunto de enfermedades metabólicas. (Sobrepeso, obesidad, etc.)
Lecturer
Dr. Alejandro Camps Olmedo, PhDUniversidad Pablo de Olavide
completely online

5 lecture hours
Scientific Supports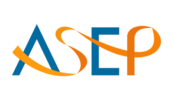 American Society of Exercise Physiologists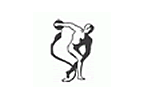 Asociación Argentina de Medicina del Deporte y Ciencias del Ejercicio

Secretaría de Deporte, Educación Física y Recreación de la Nación Argentina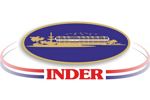 Instituto Nacional de Deportes, Educación Física y Recreación
Syllabus (5 lecture hours)
If you want to know the complete syllabus, request more information in this form.
Course
5 lecture hours
05/19/2015 ↔ 05/19/2015
Webinar de Prescripción de Ejercicio en Enfermedades Metabólicas
Dr. Alejandro Camps Olmedo, PhD

Hola, buenos Días. hace bastante tiempo que no entro a este campo virtual, pero quiero expresar que fue para mi muy importante y enriquecedor todo el conocimiento recibido por parte de G-SE. todo lo aprendido y que lo llevo a la practica con muy buenos resultados. las capacitaciones especiales fueron: Posgrado en entrenamiento funcional y Webinar en Actividades Físicas para personas con sobrepeso y obesidad. Excelente todo. Muchas Gracias G-SE.