Webinar de Suplementación Deportiva; Avances Científicos y Protocolos de Suplementación

Organizer

DBSS INTERNATIONAL
Este seminario virtual tendrá como objetivo principal divulgar los avances más recientes en el campo de la suplementación deportiva. Se dispondrá de información científica reproducible y reciente que permitirá optimizar el uso de suplementos dietarios en los diferentes periodos del entrenamiento (pre-, intra- & post-workout), analizando los productos comercializados más comunes (destacando los innovadores productos de MTX NUTRITION – MTX ELITE BODYBUILDING), algunos productos especializados y suplementos combinados (matrices), además de brindar la información necesaria al participante para diseñar protocolos de suplementación, evaluar interacciones no deseadas y prevenir cualquier tipo de efecto adverso (suplementación contaminante) con el propósito de potenciar la ganancia de masa muscular y/o la pérdida de masa grasa.
Lecturer
Prof. Diego A. Bonilla OcampoDynamical Business & Science Society - DBSS International
completely online

5 lecture hours
Scientific Supports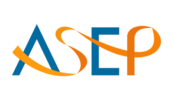 American Society of Exercise Physiologists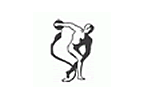 Asociación Argentina de Medicina del Deporte y Ciencias del Ejercicio

Secretaría de Deporte, Educación Física y Recreación de la Nación Argentina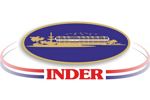 Instituto Nacional de Deportes, Educación Física y Recreación
Syllabus (5 lecture hours)
If you want to know the complete syllabus, request more information in this form.
Course
5 lecture hours
08/29/2015 ↔ 08/29/2015
Webinar de Suplementación Deportiva; Avances Científicos y Protocolos de Suplementación
Prof. Diego A. Bonilla Ocampo