Webinar de Uso de las Tecnologías Para el Control del Entrenamiento

Organizer

NSCA Spain
En este webminar se darán pautas para el control del entrenamiento usando tecnologías sencillas con la finalidad de monitorizar o prescribir el ejercicio físico basándonos en datos objetivos.
Lecturer
Dr. Borja Sañudo Corrales, PhDDepartamento de Educación Física y Deporte. Universidad de Sevilla.
Certification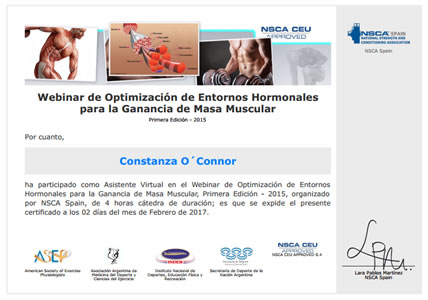 0.4 CEU
NSCA Spain
Digital Certificate
Los alumnos que participen y que estén certificados por NSCA obtendrán 0.4 CEU en su proceso de recertificacion.
completely online

5 lecture hours
Scientific Supports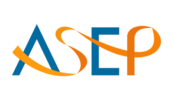 American Society of Exercise Physiologists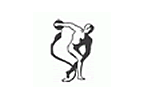 Asociación Argentina de Medicina del Deporte y Ciencias del Ejercicio

Secretaría de Deporte, Educación Física y Recreación de la Nación Argentina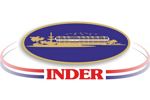 Instituto Nacional de Deportes, Educación Física y Recreación

NSCA CEU APPROVED 0.4
Syllabus (5 lecture hours)
If you want to know the complete syllabus, request more information in this form.
Course
5 lecture hours
09/29/2014 ↔ 09/29/2014
Webinar de Uso de las Tecnologías Para el Control del Entrenamiento
Dr. Borja Sañudo Corrales, PhD

Bastante bien, para empezar a tener un conocimiento amplio. Solo pongo la pega, y muy personal, es que me hubiera gustado una explicación más detallada de aquellas app's en los dispositivos móviles (tlf, tableta, relojes, etc.) para su utilización del día a día como entrenador personal (para poder evaluar, planificar, medir, dar info, etc.) y que son más económicas.