Webinar de Variables Programación Para Hipertrofia

Organizer

Physical Training and Sport
La idea de este webinar es mostrar las bases científicas de las distintas variables para programar un entrenamiento de hipertrofia dedicado a la estética corporal y, a su vez, ofrecer alternativas pseudocientíficas de aplicación de dichas variables utilizadas por autores reconocidos en el panorama del entrenamiento y del ejercicio físico controlado.
Pretendemos que el alumno conozca,  las dos corrientes de entrenamiento para la hipertrofia que se dan en las salas de musculación de todos los gimnasios del mundo (Weider y Heavy Dutti).
Lecturer
Prof. Salvador Vargas MolinaEADE-University of Wales Trinity Saint David
completely online

5 lecture hours
Scientific Supports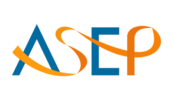 American Society of Exercise Physiologists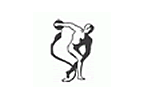 Asociación Argentina de Medicina del Deporte y Ciencias del Ejercicio

Secretaría de Deporte, Educación Física y Recreación de la Nación Argentina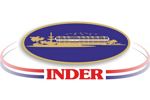 Instituto Nacional de Deportes, Educación Física y Recreación
Syllabus (5 lecture hours)
If you want to know the complete syllabus, request more information in this form.
Course
5 lecture hours
08/19/2014 ↔ 08/19/2014
Webinar de Variables Programación Para Hipertrofia
Prof. Salvador Vargas Molina

la mejor, el profesor con todo el dominio del tema y dispuesto a aclarar dudas