Webinar: Entrenar Cuesta un Riñón

Organizer

NSCA Spain
Se explicarán las funciones del riñón más relevantes para la mejora del rendimiento físico, tratando de exponer la importancia del cuidado de estos órganos vitales ante posibles deshidrataciones, hematurias en deportes de larga distancia y de alta intensidad o la ingesta elevada de suplementos proteicos, entre otros.
Lecturer
Dra. Sonsoles Hernandez SanchezTRAÏNSPLANT
Certification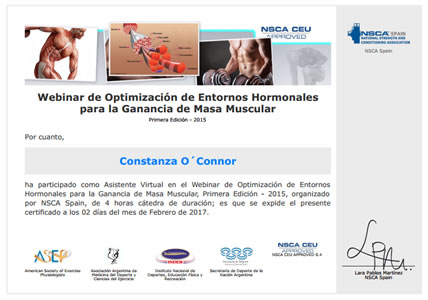 0.4 CEU
NSCA Spain
Digital Certificate
Los alumnos que participen y que estén certificados por NSCA obtendrán 0.4 CEU en su proceso de recertificacion.
completely online

5 lecture hours
Scientific Supports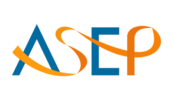 American Society of Exercise Physiologists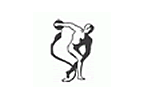 Asociación Argentina de Medicina del Deporte y Ciencias del Ejercicio

Secretaría de Deporte, Educación Física y Recreación de la Nación Argentina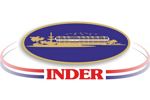 Instituto Nacional de Deportes, Educación Física y Recreación

NSCA Spain
Syllabus (5 lecture hours)
If you want to know the complete syllabus, request more information in this form.
Course
5 lecture hours
11/17/2014 ↔ 11/20/2014
Webinar: Entrenar Cuesta un Riñón
Dra. Sonsoles Hernandez Sanchez

todas las dudas que uno tenia te las sacas con este webinar excelente!!

hace falta mas claridad en lo que se intenta transmitir