Webinar: Principles of Athletic Sustainability - Part 2

Organizer

L.A Sports & Spine
In this Webinar, Dr. Craig Liebenson shares the principles that he learned from Vladimir Janda and Karel Lewitt, at the Prague School.
Craig will present the most important tools designed to bridge the gap between rehabilitation and performance, which he defined as Athletic Sustainability.
This webinar will help you to reduce the injury rate and accelerate the return to sport or activity of your patient or the athlete.
This is a great challenge today, because there are many people developing chronic pain or career-ending injuries which an excellent coach or clinician will normally be able to avoid.
Lecturer
Craig LiebensonL.A. Sports & Spine
Certification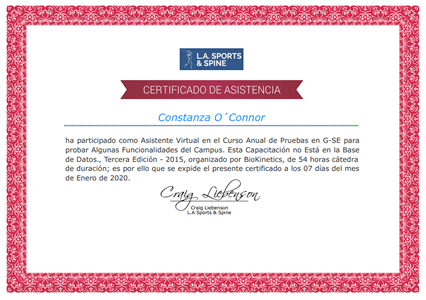 Certificado Final de Asistencia
L.A Sports & Spine
Digital Certificate
Este certificado especifica que un alumno ha asistido a una capacitación en particular. Se incluyen los siguientes datos: nombres y apellidos del alumno, nombre de la capacitación, cantidad de horas cátedra y nombre de la organización que certifica.
completely online

2 lecture hours
Scientific Supports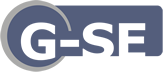 G-SE
Syllabus (2 lecture hours)
If you want to know the complete syllabus, request more information in this form.
Course
2 lecture hours
02/20/2020 ↔ 02/20/2020
Webinar: Principles of Athletic Sustainability - Part 2
Craig Liebenson