Webinar: First Principles of Movement

Organizer

L.A Sports & Spine
In this 2 hours webinar, Dr. Craig Liebenson will preset to us the First Pinciples of Movement (FPM), through a summary of his approach and philosophy applied to training and rehabilitation.
"First principles thinking is the act of boiling a process down to the fundamental parts that you know are true and building up from there." Over 2000 years ago, Aristotle defined a first principle as "the first basis from which a thing is known."
"When we're faced with complex problems, we default to thinking like everybody else. First principles thinking is a powerful way to help you break out of this herd mentality, think outside the box and innovate completely brand new solutions to familiar problems."
Elon Musk, the founder and CEO of Tesla and SpaceX, says there's a better way to innovate: start with a blank slate and use first principles.
The FPM concepts & philosophy are evidence-based & practical. They bridge the gap from research to practice for reduction of injury risk; accelerated rehab; prevention of chronicity; performance enhancement; & health span promotion.
Lecturer
Craig LiebensonL.A. Sports & Spine
Certification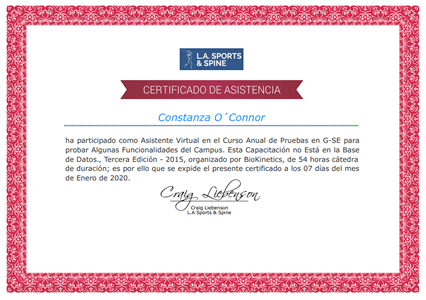 Certificado Final de Asistencia
L.A Sports & Spine
Digital Certificate
Este certificado especifica que un alumno ha asistido a una capacitación en particular. Se incluyen los siguientes datos: nombres y apellidos del alumno, nombre de la capacitación, cantidad de horas cátedra y nombre de la organización que certifica.
completely online

3 lecture hours
Scientific Supports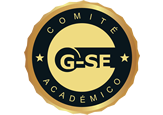 Comité Académico G-SE
Syllabus (3 lecture hours)
If you want to know the complete syllabus, request more information in this form.
Course
3 lecture hours
12/18/2019 ↔ 12/18/2019
Webinar: First Principles of Movement
Craig Liebenson