Webinar sobre Entrenamiento Funcional

Organizer

Physical Training and Sport
Aprenderás las bases fundamentales del entrenamiento funcional, definiciones, métodos principales y principios fisiológicos en los que se basan sus adaptaciones.
Lecturer
Prof. Manuel de Diego MorenoWales University
Certification
Certificado Final de Asistencia
Physical Training and Sport
Digital Certificate
Este certificado especifica que un alumno ha asistido a una capacitación en particular. Se incluyen los siguientes datos: nombres y apellidos del alumno, nombre de la capacitación, cantidad de horas cátedra y nombre de la organización que certifica.
completely online

5 lecture hours
Scientific Supports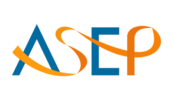 American Society of Exercise Physiologists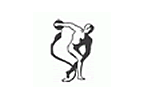 Asociación Argentina de Medicina del Deporte y Ciencias del Ejercicio

Secretaría de Deporte, Educación Física y Recreación de la Nación Argentina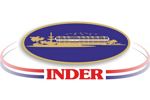 Instituto Nacional de Deportes, Educación Física y Recreación
Syllabus (5 lecture hours)
If you want to know the complete syllabus, request more information in this form.
Course
5 lecture hours
09/02/2014 ↔ 09/02/2014
Webinar sobre Entrenamiento Funcional
Prof. Manuel de Diego Moreno

Pague el Webinar y nunca pude acceder.. hablé en numerosas ocasiones con el docente a cargo y nunca me dió la solución, por lo que sigo sin respuesta.. tampoco he tenido la devolución de mi dinero. No lo recomiendo, es una estafa..

me ha parecido muy practico y las explicaciones muy claras