Work-Shop sobre Valoración y Entrenamiento de la Fuerza en el Deporte

Organizer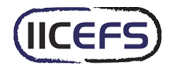 Instituto Internacional de Ciencias del Ejercicio Físico y Salud
Después de este taller los asistentes entenderán qué es realmente la fuerza máxima, qué se entrena/qué se puede entrenar cuando se dice que se va a entrenar la fuerza, cuál es el mejor procedimiento para dosificar, controlar y cuantificar qué carga se está aplicando y qué cargas pueden ser suficientes para obtener la mejora de la fuerza (máxima) con aplicación al deporte y la mejora de la capacidad funcional.
Lecturer
Juan José González Badillo, PhDCOE; Universidad Pablo de Olavide Sevilla
Certification
Certificado Final de Asistencia
Instituto Internacional de Ciencias del Ejercicio Físico y Salud
Digital Certificate
Este certificado especifica que un alumno ha asistido a una capacitación en particular. Se incluyen los siguientes datos: nombres y apellidos del alumno, nombre de la capacitación, cantidad de horas cátedra y nombre de la organización que certifica.
completely online

10 lecture hours
Syllabus (10 lecture hours)
If you want to know the complete syllabus, request more information in this form.
Course
10 lecture hours
11/07/2015 ↔ 11/08/2015
Work-Shop sobre Valoración y Entrenamiento de la Fuerza en el Deporte
Juan José González Badillo, PhD