Effects of abdominal stabilization maneuvers on the control of spine motion and stability against sudden trunk perturbations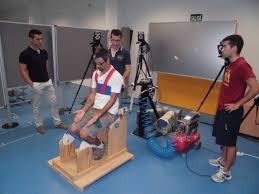 Recibe más contenidos como este en tu Whatsapp de inmediato y sin perder tiempo buscando.
Recibir sugerencias
Vera García, F.J., Elvira, J.L., Brown, S.H., McGill, S.M.
Journal of Electromyography and Kinesiology, 17 (5), 556-567
Attachment file: ↓DOWNLOAD
¿Te gustó este contenido? Recibe sugerencias de más y nuevos artículos en tu Whatsapp en el acto y con solo un clic.
Recibir sugerencias