Perfeccionamiento de la Sentadilla - Parte 2

Organizer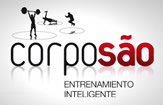 Corpo São
El presente seminario en vivo será dictado por el Dr. Aaron Horschig, creador de Squat University. El mismo completará los contenidos vertidos en el seminario Perfeccionamiento de la Sentadilla - Parte 1.

Durante el mismo se presentarán herramientas destinadas al entrenador, preparador físico, kinesiólogo y atleta, que permitan la correcta prescripción de las sentadillas.

Aaron es un reconocido fisioterapeuta, entrenador, docente y escritor que se desempeña en el entrenamiento y rehabilitación de jugadores de fútbol (soccer), MLB, NFL y atletas de Levantamiento Olímpico de Pesas.

Asimismo, él compite en Levantamiento Olímpico desde 2005, llegando al sexto mejor resultado en las US Nationals de 2011.
La conferencia será presentada en inglés y posteriormente subtitulada en español.
El presente seminario se completa con la parte 1.
https://g-se.com/perfeccionamiento-sentadilla-1ra-...


Lecturer
Aaron Horschig, PhDSquat University
Certification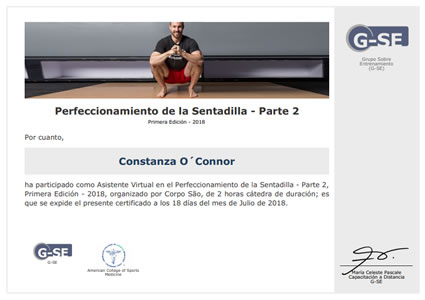 Certificado Final de Asistencia
G-SE
Digital Certificate
Este certificado especifica que un alumno ha asistido a una capacitación en particular. Se incluyen los siguientes datos: nombres y apellidos del alumno, nombre de la capacitación, cantidad de horas cátedra y nombre de la organización que certifica.
completely online

2 lecture hours
Scientific Supports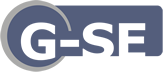 G-SE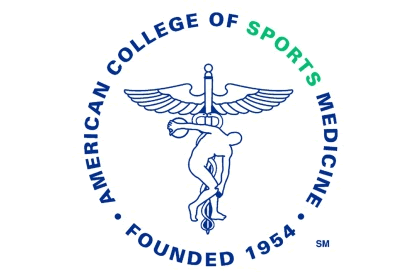 American College of Sports Medicine
Syllabus (2 lecture hours)
If you want to know the complete syllabus, request more information in this form.
Course
2 lecture hours
07/26/2018 ↔ 07/26/2018
Perfeccionamiento de la Sentadilla - Parte 2
Aaron Horschig, PhD

Muy bueno el material, muy bien desarrollado.

Muy buena!

Excelente

muy clara y accesible en todos los aspectos